Gustav Klimt:
Picture "Mother and Child" (1905), framed
Gustav Klimt:
Picture "Mother and Child" (1905), framed
Quick info
ars mundi Exclusive Edition | limited, 980 copies | numbered | certificate | reproduction, Giclée print on canvas | on stretcher frame | framed | size 77 x 63 cm (h/w)
Delivery time: Immediately deliverable
Detailed description
Picture "Mother and Child" (1905), framed
A Cut-out from Klimt's painting "The Three Ages of Woman", in which he focuses on motherhood.
Original: Oil on canvas, Galleria Nazionale d'Arte Moderna.

Edition transferred directly onto artist's canvas using the Fine Art Giclée process and stretched on a stretcher frame. Limited edition of 980 copies, numbered, with certificate. Framed in handmade, white-golden solid wood frame. Size 77 x 63 cm (h/w). ars mundi Exclusive Edition.
Customer reviews
Frame variant: framed
alles prima verpackt, Bild sehr gute Qualität, kann ich bestens weiter empfehlen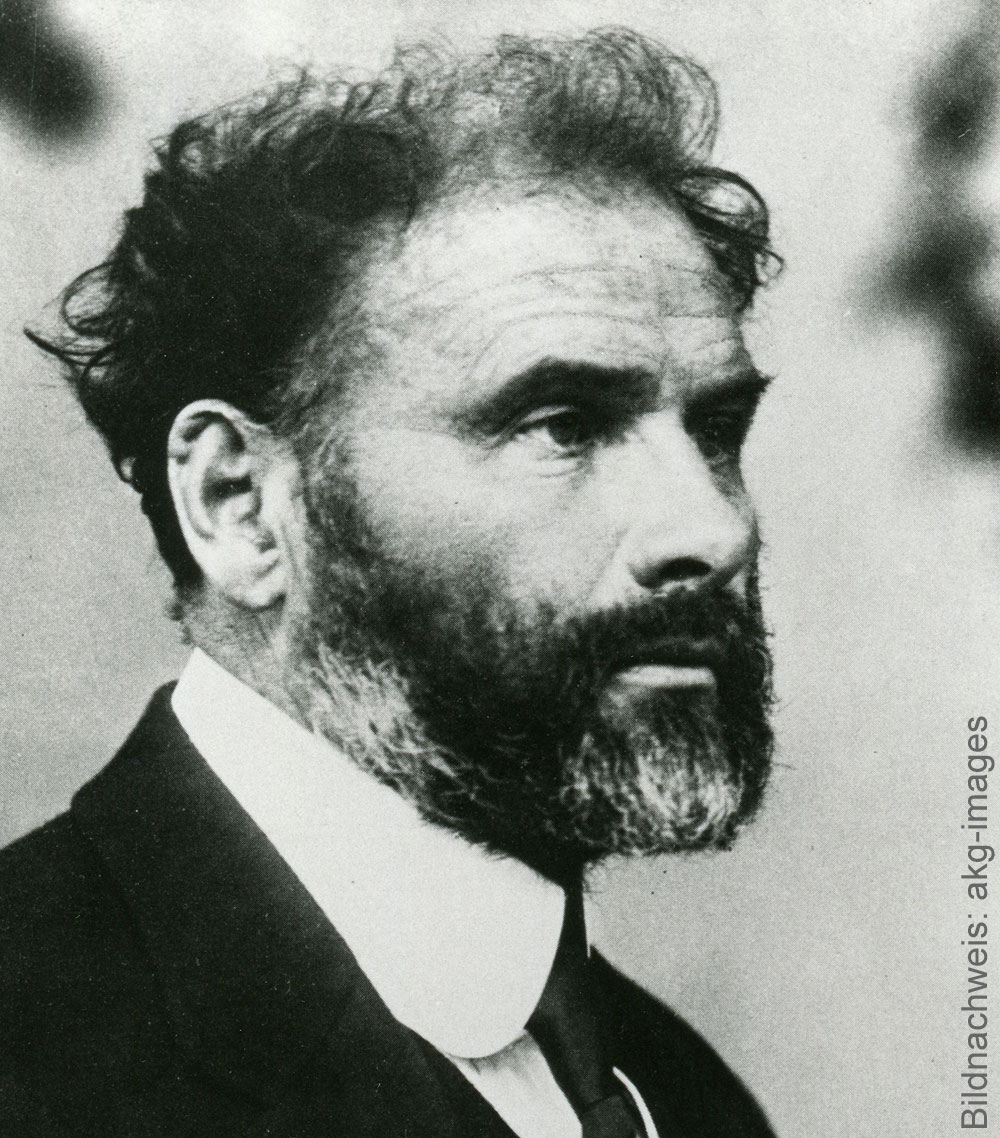 About Gustav Klimt
1862-1918, Austrian painter, a famous representative of Viennese Art Nouveau
Gustav Klimt (1862-1918) was already a renowned artist, influencing the Art Nouveau style of Vienna's famous Ringstrasse with his murals and co-founding the Vienna Secession, when he created his "Golden Style". Inspired by the Byzantine mosaics, he inserted ornamental colour surfaces into a golden bed just like encased gemstones. With his visual art, Klimt describes the path of life of human beings who, negatively influenced by instincts, find their redemption in the kiss. The depictions of the body convey a subtle eroticism, although their figures dissolve into ornamental and geometric colour surfaces. He utilized this method not only for his depictions of couples but also for his portraits of rich women and landscape paintings. This two-dimensional style is today the epitome of Klimt's intensely coloured art, which, however, only characterises his work from 1905 onwards.
Klimt was not only adept at gold and opulence but was also a brilliant draughtsman. He produced numerous drawings in the course of his life. Mostly as preliminary studies for larger works.
As a son of an engraver, Klimt learned his craft at Vienna's School of Applied Arts. While still seeking to find his own artistic style, his early work is based on historicism especially influenced by Hans Makart, the artist Prince of the Habsburg monarchy in the late 19th century. Together with his brother Ernst and Franz Matsch, the three young painters formed an artistic community and received numerous commissions to design new buildings on Vienna's Ringstrasse. The staircases of Vienna's Burgtheater or the Museum of Fine Arts bear witness to the historicist style of this collaborative team.
In the late 1890s, like so many young and open-minded artists of the fin de siècle, Gustav Klimt abandoned the academic tradition. In 1897, together with other artists, he founded the "Wiener Secession", which he presided over as president until his resignation in 1905. To this day, the Secession's exhibition building remains a place and temple for new young art.
Graphic or sculpture edition that was initiated by ars mundi and is available only at ars mundi or at distribution partners licensed by ars mundi.
Giclée = derived from the French verb gicler "to squirt, spurt".
The giclée method is a digital printing process. It is a high-resolution, large-format printout on an inkjet printer with special different-coloured dye- or pigment-based inks (usually six to twelve). The colours are fade-proof, i.e. resistant to harmful UV light. They have a high richness of nuance, contrast and saturation.
The giclée process is suitable for art canvases, handmade and watercolour paper as well as for silk.
The style of Impressionism, which emerged in French painting around 1870, owes its name to Claude Monet's landscape 'Impression, Soleil Levant'. After initial rejection, it began a veritable triumphal procession.
Painters such as Claude Monet, Edgar Degas, Edouard Manet, Auguste Renoir and others created motifs from everyday life, urban and landscape scenes in bright, natural light.
Impressionism can be seen as a reaction to academic painting. The emphasis was not on content with its strict rules of painting structure, but on the object as it appears at any given moment, in an often random cut out. The reality was seen in all its variety of colours in natural lighting. The Studio painting was replaced by open-air painting.
Through the brightening of the palette and the dissolution of firm contours, a new approach to colour emerged. In many cases, the colours were no longer mixed on the palette but side by side on the canvas so that the final impression lies in the eye of the viewer with a certain distance. In "Pointillism", (with painters such as Georges Seurat or Paul Signac) this principle was taken to the extreme.
Outside France, Impressionism was taken up by painters such as Max Slevogt, Max Liebermann and Lovis Corinth in Germany, and by James A. M. Whistler in the United States.
However, Impressionism was only expressed to a limited extent in the art of sculpture. In the works of Auguste Rodin, who is considered one of the main representatives, a dissolution of surfaces is evident, in which the play of light and shadow is included in the artistic expression. Degas and Renoir created sculptures as well.