Marc Chagall:
Bild "Die Odyssee - Das Vorzeichen, der Habicht und die Taube" (1989), gerahmt
Marc Chagall:
Bild "Die Odyssee - Das Vorzeichen, der Habicht und die Taube" (1989), gerahmt
Quick info
Einzelstück | Grano-Lithografie auf Bütten | gerahmt | Passepartout | verglast | Format 51 x 43 cm (H/B) | Rahmenrückseite mit Text
Delivery time: Immediately deliverable
Detailed description
Bild "Die Odyssee - Das Vorzeichen, der Habicht und die Taube" (1989), gerahmt
We're sorry, but there is no English translation for this item yet. If you are interested in the size or the material of this product, please have a look at the German description as stated below.

Die Illustrationen Marc Chagalls zur Erzählung "Odyssee" - erstmalig herausgegeben 1974 bei Mourlot, Paris - sind eine Hommage an Homers Epos. Chagall selbst besuchte Griechenland zweimal und ließ sich bei diesen Reisen stark von den antiken mythologischen Motiven inspirieren.

Grano-Lithografie in 8-12 Farben im rasterfreien Granolitho-Verfahren auf 210g Fabriano-Bütten. Aus der von Valentina Brodsky Chagall autorisierten deutschen Ausgabe, erschienen in 2 Bänden, 580 S., limitierte Auflage 2.500 Exemplare, mit 43 Farbtafeln und 39 einfarbigen Wiedergaben der Original-Lithografien von Marc Chagall, Daco-Verlag, Stuttgart, 1989. © 1987, Copyright by COSMOPRESS, Genf. Motivgröße 36,5 x 28,5 cm (H/B). Gerahmt in silberner Massivholzleiste mit Schrägschnittpassepartout, verglast. Als Besonderheit zeigt der rückseitige Sichtbereich des Rahmens eine zusätzliche Textseite. Format gerahmt 51 x 43 cm (H/B). Einzelstück.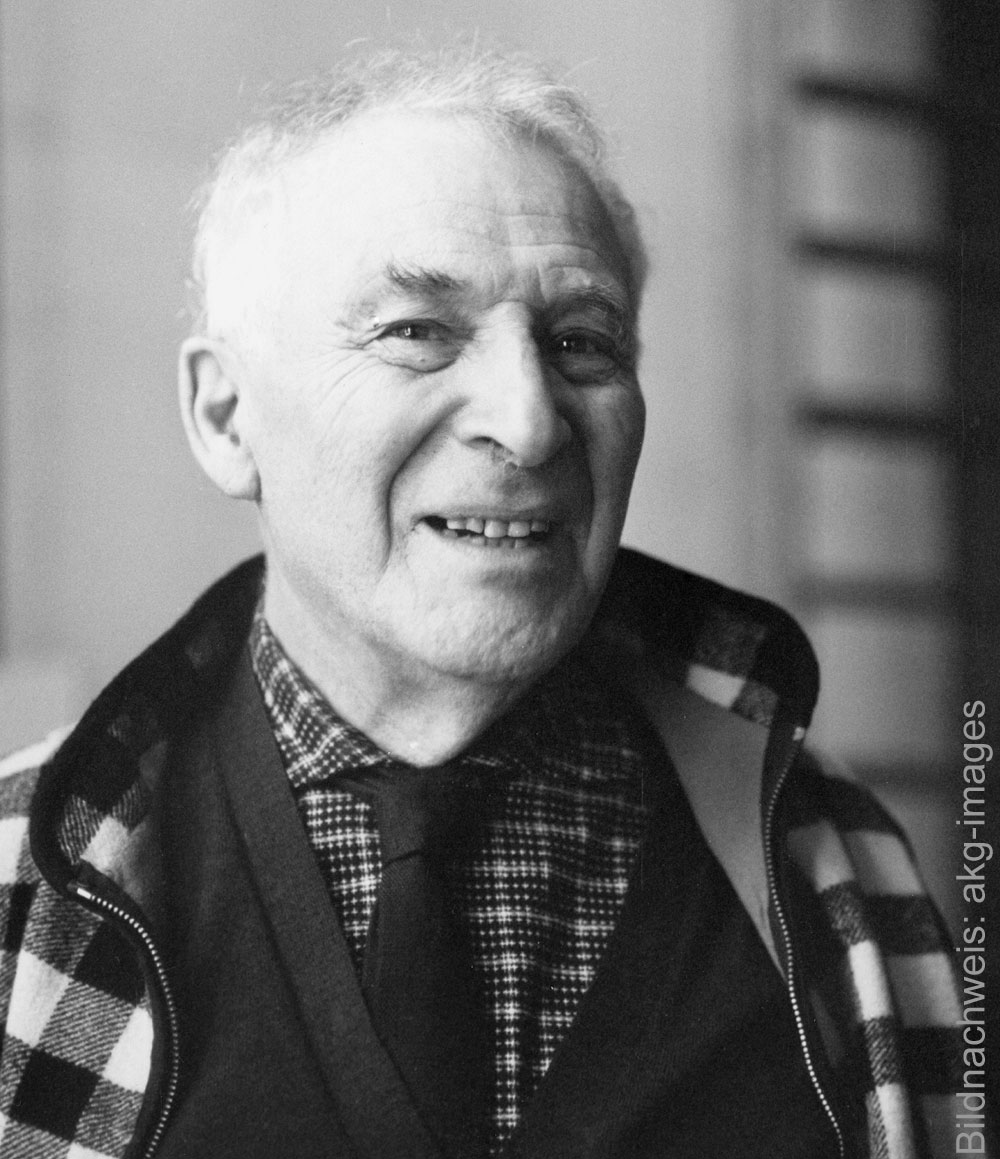 About Marc Chagall
1887-1985 - Russian-French painter
Marc Chagall is one of the greatest masters of the 20th century, whose work had a lasting influence on the art world. A unique myth teller of unbelievable creative power - a painter and poet.
The origin of his creations are the religious experiences of his childhood, ancient myths and legends. His favourite creatures are enchanted and dreamy figures in love, weightless and removed from reality. The light, open language of signs, the delicate floating of the pictorial motifs develop a charming language of fantasy. The viewer is overwhelmed by the harmony of the theme and the poetic beauty of the colours.
Marc Chagall describes his painting as the "happy vision of a desirable world" and understands it as a counter-image to reality.
Marc Chagall was born in 1887 to Jewish parents in the Belarusian city of Vitebsk. At the age of 20, he went to Saint Petersburg to study painting. There he saw pictures of European modernism for the first time and was so fascinated by them that he travelled to Paris in 1910. He rented a tiny workroom in the studio house "La Ruche", where his neighbours were Léger and Modigliani, and he met Soutine, Archipenko and the Delaunays. Chagall lived in the midst of the avant-garde, but he is neither interested in modern technology nor in taking a look ahead, but rather in how he can most effectively capture the nostalgic-poetic world of his childhood memories.
When he saw the colours and forms of the Cubists, he knew that he could use them to depict the enchantment of the small town with its crooked wooden huts, as well as Jewish family celebrations, the frenzy of first love or the flying violinist as a symbol of Ahasver, the restless Jew.
From then on, Chagall playfully fuses set pieces of his memories with moments of Russian folklore, religion, nostalgia and fantasy - and is successful in doing so: Herwarth Walden, Berlin art dealer and publisher of the magazine "Sturm" discovers Chagall in 1913 and immediately organises an exhibition in Berlin that makes the young artist famous all at once.
Chagall spent the years of the First World War in Vitebsk again. He marries his childhood sweetheart Bella Rosenfeld and briefly becomes "Commissioner for Fine Arts" in 1918, but in 1923 he moves back to Paris with his wife. The young artist was soon doing well in business: he had exhibitions, painted, illustrated books and in 1930 received the enormous commission to illustrate the Bible.
In 1941, Chagall and his family fled to the USA. The death of his wife in 1944 interrupted his creative flow for many months. Early nudes and couple paintings express Chagall's deep affection for her with strong erotic symbolism. These works are a hymn to the happiness of human harmony, and they depict the myth of man and woman.
When he returned to Paris in 1947, several European capitals held a retrospective exhibition of the now 60-year-old artist's work. Chagall's early paintings, which transport the viewer into a delicately coloured, non-political ideal world, are popular.
In depicting the ancient love story of "Daphnis and Chloé", Chagall also deals with personal changes in his private life. In 1952, he married the Russian Vava Brodsky. On the Greek island of Paros, his new life began, that Chagall needed in order to be able to work in a sheltered way. These events are depicted in "Daphnis and Chloé". Spaces of silence alternate with exuberant festivities. But above it all, hovers love that can be experienced, detached from the difficulties of human existence. Chagall worked intensively on this cycle for three years. The cycle, a series of 42 original colour lithographs, is a masterpiece of illustration in 20th-century art.
In addition to lithographs and bible illustrations, Chagall also created monumental art in public spaces: at the end of the 1950s, Chagall discovered stained glass. Until the 1970s, he designed windows for numerous large European churches, for a Jerusalem synagogue and the United Nations. At the same time, he created ceiling paintings for the Paris Opera and murals in Tel Aviv, Tokyo and New York. The very old Chagall worked tirelessly - but he was reluctant to talk about his paintings.
Collective term for the painters and sculptors of the 20th century, such as Pablo Picasso, Salvador Dalí, Joan Miró, Marc Chagall and others, whose works are the most recognized in our times.