Michael Ferner:
Bild "Sternzeichen Zwilling (21.5.-21.6.)", gerahmt
Michael Ferner:
Bild "Sternzeichen Zwilling (21.5.-21.6.)", gerahmt
Quick info
Grafik in Mischtechnik | gerahmt | Passepartout | verglast | Format 37 x 37 cm
Delivery time: Immediately deliverable
Detailed description
Bild "Sternzeichen Zwilling (21.5.-21.6.)", gerahmt
We're sorry, but there is no English translation for this item yet. If you are interested in the size or the material of this product, please have a look at the German description as stated below.

Raben-Sternzeichen von Michael Ferner - mit seinen Bildern gelingt Michael Ferner die humoristische Darstellung seiner Raben-Freunde als Sternkreiszeichen. Im Modellrahmen aus Holz mit hochwertigem Schrägschnitt-Passepartout in crèmeweiß, verglast. Format 37 x 37 cm.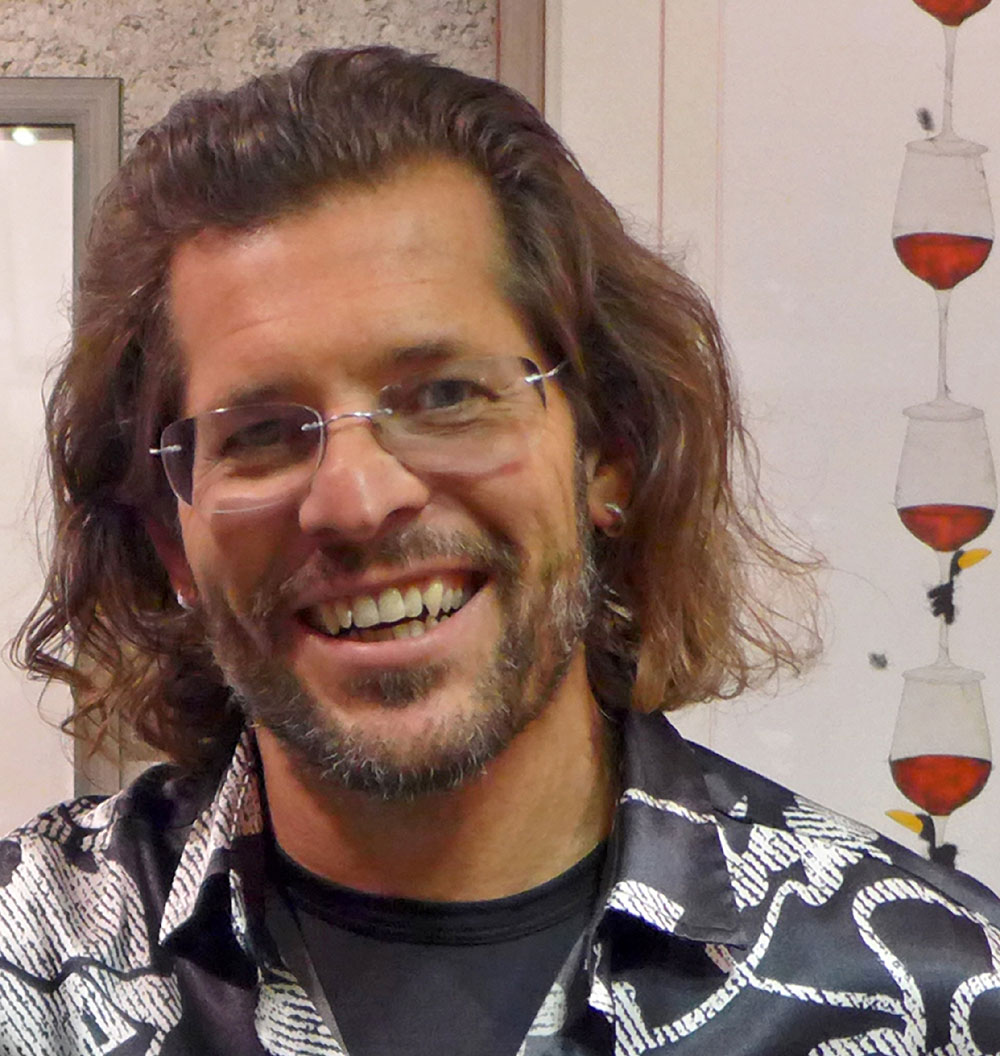 About Michael Ferner
For Michael Ferner, humour is very important. Born in Salzburg, Austria, in 1969, the painter, draughtsman, illustrator and caricaturist is a master of the brush and colour thus humorous and cheerful works are created by his hand. He delights the art scene with the lightness of his stroke, which is created by blowing the ink across the paper with his breath.
His theme is life. The impression, the fascination of the moment is what counts. very ordinary moments are captured in his art. Aeroplanes, cars, clowns, musicians, sea creatures or, for example, "gammy-legged crows". With a precise observer's eye, the alienator and humourist puts colour on paper.
He exhibits his paintings in Germany and Austria, but also in England, Dubai and the USA.
Graphic artwork in the making of which the artist combines at least two graphic techniques.