Patrick Preller:
Garden sculpture "Monster Flower Dance"
Patrick Preller:
Garden sculpture "Monster Flower Dance"
Quick info
limited, 50 copies | numbered | signed | aluminium | lacquered | size 115 x 47 x 29 cm (h/w/d) | weight 7.9 kg
Delivery time: approx. 2 weeks
Detailed description
Garden sculpture "Monster Flower Dance"
Colourful hustle and bustle! Cheerfulness for outside. Good-humoured little monsters dance as flower children in the garden. Sculpture made of lacquered aluminium. Limited edition of 50 copies, numbered and signed by the artist. Size 115 x 47 x 29 cm (h/w/d). Weight 7.9 kg.
Customer reviews
Produkt gefällt sehr gut und in gutem Zustand erhalten!
Auslieferung durch Firma
Schenker war lediglich bis Bordsteinkante.! Für mich mit RückenOP und allein zuhause wäre es unmöglich gewesen das voluminös eingepackte Paket mit schwerem Holzpalett in mein Haus zu schaffen, wennicht der Chauffeur so nett gewesen wäre und mir über mehrere Treppen das Paket zu meiner Haustüre geschleppt hätte!!
Es müsste möglich sein schwere Palette wieder mitzugeben und einen Service bis vor Haustüre anzubieten!
Tadellose Abwicklung - aufwendige und sichere Verpackung des Objekts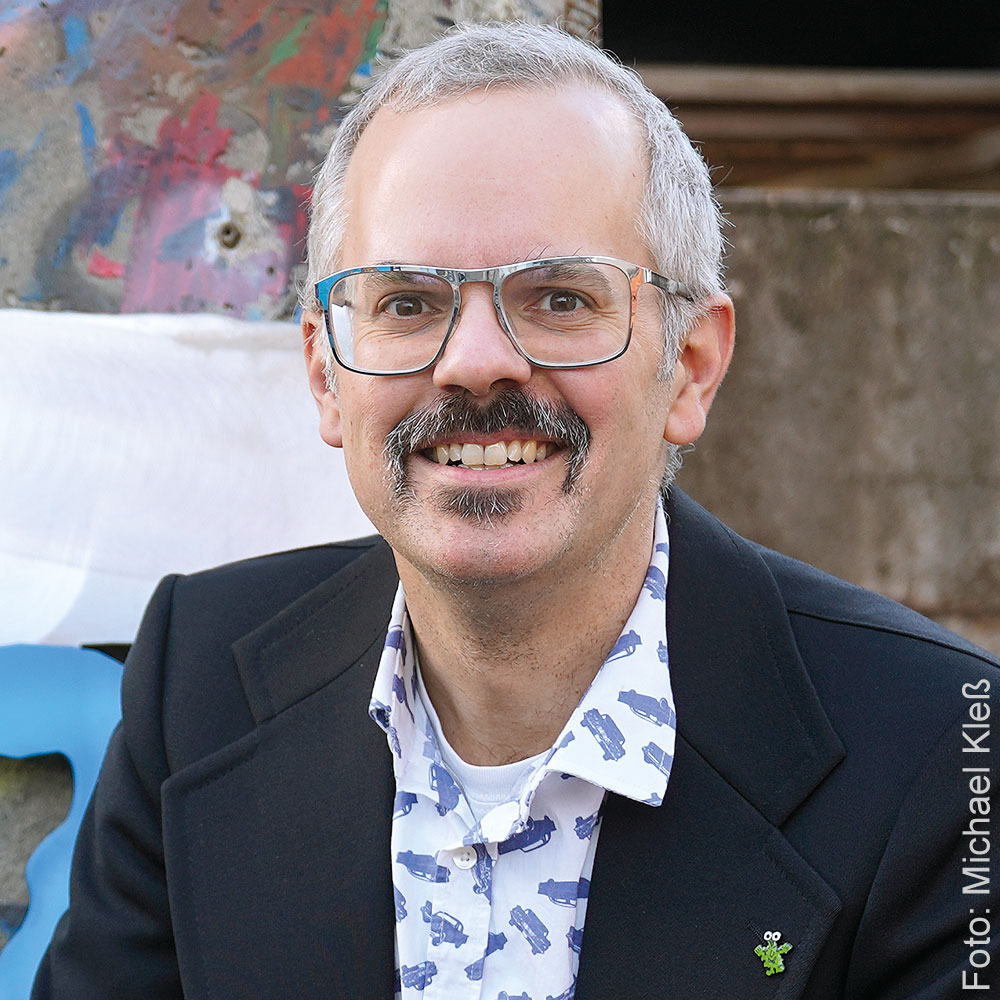 About Patrick Preller
Patrick Preller lives and works in Fürth, Germany, as a freelance artist. His works focus on friendly monsters and other objects made of metal.
The figures he designs are called monsters, but they have nothing frightening about them. Instead, they are meant to bring a smile to the viewer's face with their colourful and unexpected appearance. What they all have in common is a pleasant lightness, transparency and cheerfulness – this is how metal comes to life! Preller's objects "haunt" every area of life so naturally, that when we look at them, we hardly think that they are the result of an elaborate fusion of artistic ideas and hard work.
Term for an art object (sculpture, installation), which is produced in multiple copies in a limited and numbered edition according to the artist's will.
Artist's multiples have been called the most accessible and affordable art on the market.
A plastic work of sculptural art made of wood, stone, ivory, bronze or other metals.
While sculptures from wood, ivory or stone are made directly from the block of material, in bronze casting a working model is prepared at first. Usually, it is made of clay or other easily mouldable materials.
The prime time of sculpture after the Greek and Roman antiquity was the Renaissance. Impressionism gave a new impulse to the sculptural arts. Contemporary artists such as Jorg Immendorf, Andora, and Markus Lupertz also enriched sculptures with outstanding works.