Eric Perathoner:
Sculpture "Listening to the Silence" (Original / Unique piece), wood
Eric Perathoner:
Sculpture "Listening to the Silence" (Original / Unique piece), wood
Quick info
unique piece | signed | wood + plaster | coloured | height 62 cm | weight 2 kg
Delivery time: approx. 2 weeks
Detailed description
Sculpture "Listening to the Silence" (Original / Unique piece), wood
The ear close to the heart: Perathoner's sculpture is an expression of an invitation to perceive silence with mindfulness. In it, we can rediscover and return to ourselves.

Sculpture made of lime wood, wrapped in plaster bandages and coloured with acrylic paint. Signed. Height 62 cm. Weight 2 kg.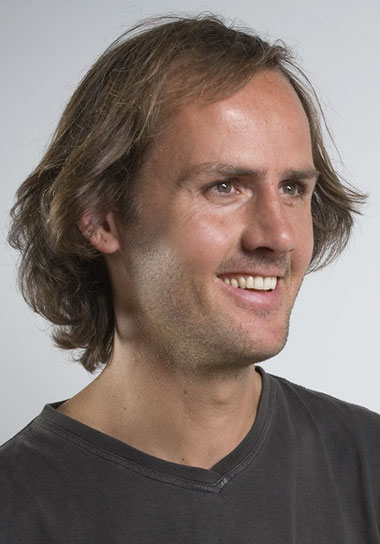 About Eric Perathoner
The figures of the artist Perathoner, who lives in South Tyrol, are stylised sculptures whose reduced form emphasises the inner perspective. Touch is a meaningful and recurring theme in his works which he expresses with the symbol of hands. They represent the connection of souls and the longing to experience support and security. Sometimes they are visible and in the centre of attention. Other times, they are hidden and only suggested. Touching hands that seem to reach out towards you, resting on your body or lying on your chest – no matter how they are always gestures of attentiveness.
His choice of materials demonstrates his close connection to nature. Figures made of wood, wrapped in a protective blanket of larch needles, seem close to the earth. At the same time, his bandaged figures refer to vulnerability and wounds that need attention and care.
A plastic work of sculptural art made of wood, stone, ivory, bronze or other metals.
While sculptures from wood, ivory or stone are made directly from the block of material, in bronze casting a working model is prepared at first. Usually, it is made of clay or other easily mouldable materials.
The prime time of sculpture after the Greek and Roman antiquity was the Renaissance. Impressionism gave a new impulse to the sculptural arts. Contemporary artists such as Jorg Immendorf, Andora, and Markus Lupertz also enriched sculptures with outstanding works.
A one-of-a-kind or unique piece is a work of art that has been personally created by the artist. It exists only once due to the type of production (oil painting, watercolours, drawing, etc.).
In addition to the classic unique pieces, there exist the so-called "serial unique pieces". They present a series of works with the same colour, motif and technique, manually prepared by the same artist. The serial unique pieces are rooted in "serial art", a type of modern art, that aims to create an aesthetic effect through series, repetitions and variations of the same objects or themes or a system of constant and variable elements or principles.
In the history of arts, the starting point of this trend was the work "Les Meules" (1890/1891) by Claude Monet, in which for the first time a series was created that went beyond a mere group of works. The other artists, who addressed to the serial art, include Claude Monet, Piet Mondrian and above all Gerhard Richter.