Romero Britto:
Art panel / wall object "Fishes Love"
Romero Britto:
Art panel / wall object "Fishes Love"
Quick info
reproduction on aluminium | size 34 x 23 x 3 cm (h/w/d) | suspension device
Delivery time: Immediately deliverable
Detailed description
Art panel / wall object "Fishes Love"
Decorative reproduction of the original work "Fishes Love" by Romero Britto on 3 mm thick aluminium panels. There are spacers on the back in order to keep space between the panel and the wall. The art panel is extremely lightweight and can be easily attached to the walls in two ways: either with a nail or with a double-sided sticky tape. Therefore, the panels can be attached to doors or other smooth surfaces such as windows. Size 34 x 23 x 3 cm (h/w/d).
Customer reviews
Super schnell und unkompliziert. Schöne Ware. Gerne wieder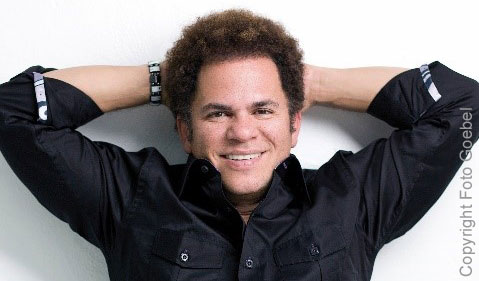 About Romero Britto
Romero Britto: Always the sun in the heart
Through his multi-coloured cheerful paintings and sculptures, the Brazilian artist, born in 1963, fills the lives of his many collectors with joy and hope. Celebrities like Steffi Graf and André Agassi as well as many actors and the Kennedy clan or Barack Obama are just a few of many of Romero Britto's customers. This is not surprising, since the works of the Pop Art artist are directly related to the pioneers of this style, Roy Lichtenstein and Andy Warhol.
Pop Art developed at the beginning of the 1960s as a reaction to the ideas of abstract expressionism from the post-war period and used the stylistic elements of everyday life and comics. The ordinary was elevated to the status of a work of art.
With black-framed colour surfaces, Romero Britto stylises the pictorial theme into precise figures that live through their bright colours without any illusion of depth or plasticity and appeal directly to the viewer's feelings. He designs the coloured areas with geometric patterns such as lines, circles and hatchings. In this way, they retain the characteristics of a comic strip and tell imaginative stories to every viewer.
Like no other artist, Britto cooperates with influential brands such as Audi, BMW, Absolut-Vodka, Apple, Pepsi and Disney. The life-affirming message of his playful images helps the artist in his work with many foundations, which he supports with the "Britto Foundation", founded in 2007. Today, Britto's works are traded for several 10,000 euros.
A plastic work of sculptural art made of wood, stone, ivory, bronze or other metals.
While sculptures from wood, ivory or stone are made directly from the block of material, in bronze casting a working model is prepared at first. Usually, it is made of clay or other easily mouldable materials.
The prime time of sculpture after the Greek and Roman antiquity was the Renaissance. Impressionism gave a new impulse to the sculptural arts. Contemporary artists such as Jorg Immendorf, Andora, and Markus Lupertz also enriched sculptures with outstanding works.