Eric Perathoner:
Mural relief "Touches" (Original / Unique piece), wood
Eric Perathoner:
Mural relief "Touches" (Original / Unique piece), wood
Quick info
unique piece | signed | wood | larch needles | size 55 x 83 cm (h/w) | weight 3 kg
Delivery time: approx. 2 weeks
Detailed description
Mural relief "Touches" (Original / Unique piece), wood
Touching hands that appear out of nowhere in Perathoner's mural relief are an expression of loving care and an inner longing for security.

Sculpture made of Swiss stone pine covered with larch needles. Signed. Size 55 x 83 cm (h/w). Weight 3 kg.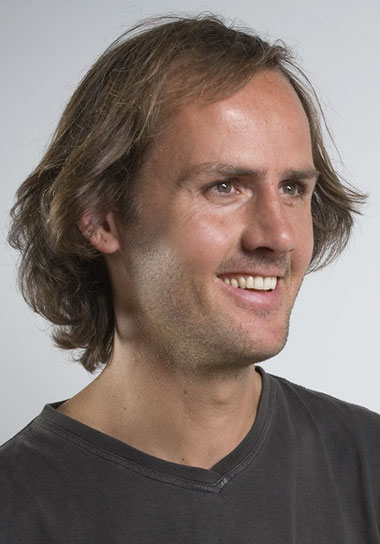 About Eric Perathoner
The figures of the artist Perathoner, who lives in South Tyrol, are stylised sculptures whose reduced form emphasises the inner perspective. Touch is a meaningful and recurring theme in his works which he expresses with the symbol of hands. They represent the connection of souls and the longing to experience support and security. Sometimes they are visible and in the centre of attention. Other times, they are hidden and only suggested. Touching hands that seem to reach out towards you, resting on your body or lying on your chest – no matter how they are always gestures of attentiveness.
His choice of materials demonstrates his close connection to nature. Figures made of wood, wrapped in a protective blanket of larch needles, seem close to the earth. At the same time, his bandaged figures refer to vulnerability and wounds that need attention and care.
A sculptural technique where the artwork is cut in from a stone or wooden surface and not modelled.
There are different degrees of relief depending on the degree of projection. The range includes low relief/bas-relief and high relief. The sunk relief is a common form of reliefs in Ancient Egypt, in which the depicted scenes were cut into the stone or wood surface.
Among the most famous reliefs are the works of the Florentine master Lorenzo Ghiberti. Among other artworks, he created the pair of gilded bronze doors of the Baptistery in Florence, called by Michelangelo the "Gates of Paradise".
A plastic work of sculptural art made of wood, stone, ivory, bronze or other metals.
While sculptures from wood, ivory or stone are made directly from the block of material, in bronze casting a working model is prepared at first. Usually, it is made of clay or other easily mouldable materials.
The prime time of sculpture after the Greek and Roman antiquity was the Renaissance. Impressionism gave a new impulse to the sculptural arts. Contemporary artists such as Jorg Immendorf, Andora, and Markus Lupertz also enriched sculptures with outstanding works.